News
Posted by Ekaterina Milis on
The correct measurement of child's feet is an important key to ensuring that your child wears comfortable and safe shoes that fit. Here are a few steps you should take to measure your child's feet:1) put the kid on a flat surface on a piece of paper and circle the foot (keep the pencil strictly vertical) 2) Measure the distance from the heel to the tip of the thumb of both feet - they are usually the same, but sometimes the difference in length can reach 6 mm - you should orient yourself to a larger measurement result. To determine...
Posted by Ekaterina Milis on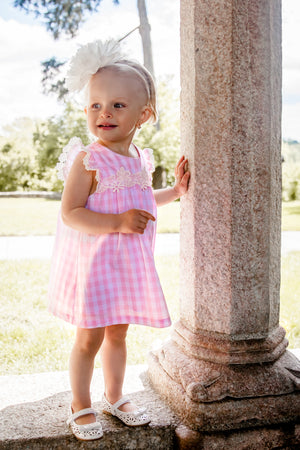 I am so excited to share with you guys our amazing professional photo shoot of our first kids clothes collection. To be honestly that was my first experience to work with such a little kids of 2 and 5 years old. Shooting kids is not the same as shooting adults. Grown ups will just do whatever you say. But with kids a different approach is required. And you never know what to expect. The child can be smiling but super cranky during the photo session. Or you just try to play a game and think that they're going to love it but they hate...
Posted by Ekaterina Milis on
We launched our store with a truly love to our kids. We believe that every child is special and unique. Each one has their own story of love, play, adventure, discovery, bravery and more. Each and everyone is different but they all have one thing in common - each of them wants to be an individual.  In our store we carry a variety of high quality, individually designed, handmade pieces, geared towards accentuating your child's unique personality. Our clothes are both stylish and comfortable, as well as made of natural hand-selected fabrics.  In few months we will be ready to...